On 3 December, China Cultural Centre Den Haag invited Dutch ceramic artist Pepijn van den Nieuwendijk to give a workshop on the theme of Delft Blue painting techniques, which was the last workshop of the exhibition.
Pepijn himself has made numerous trips to Jingdezhen, China to study and has drawn much artistic inspiration from Chinese porcelain painting. In this lecture, he gave a brief introduction of his own works and the history of the early days of Dutch blue pottery in Delft: in the 17th century, the Dutch East India Company imported large quantities of blue and white porcelain from China, which at the time was still a luxury item available only to a few of Europe's aristocracy, so Dutch potters began to use local clay to imitate Chinese porcelain shapes and blue and white designs, which became popular with the more common people. After more than 300 years of development, Delft Blue has now become a cultural and tourist attraction in the Netherlands. The connection between Chinese blue and white porcelain and Dutch Delft blue pottery is a reflection of the early cultural exchanges between China and the Netherlands.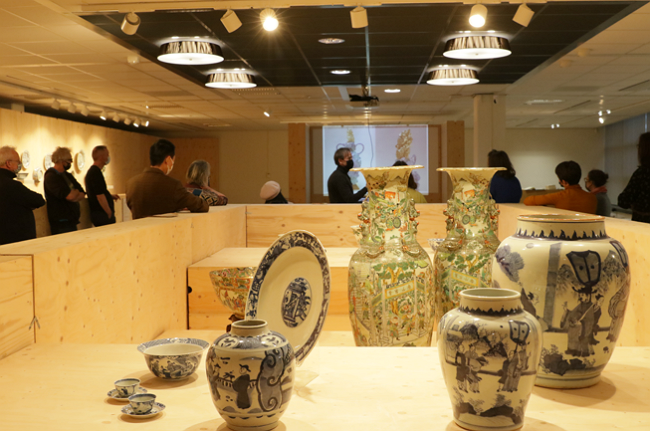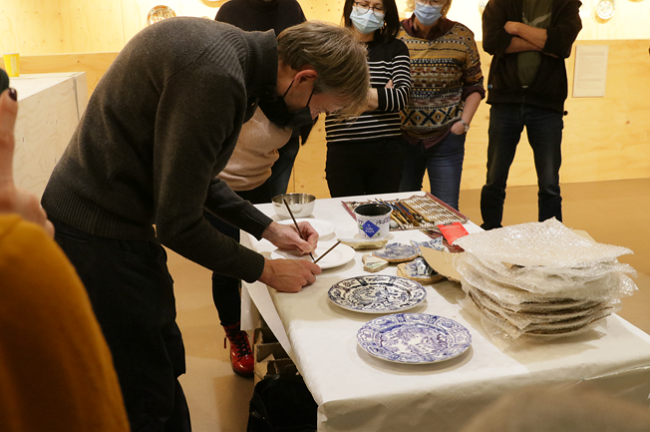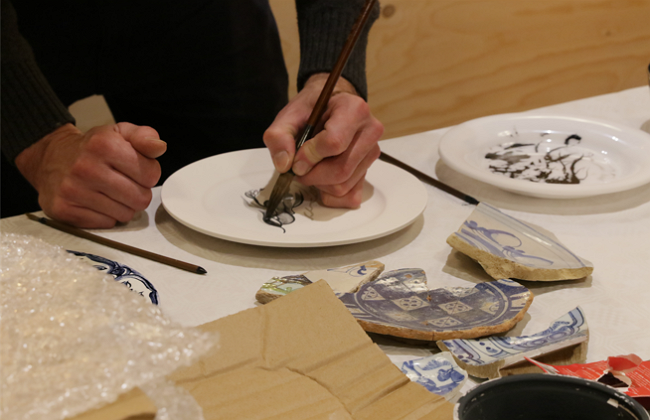 During this workshop, the participants were able to observe the porcelain and the paintings up close and to find inspiration for their own creations. They used Chinese brushes to paint on the clay plates, and these plates will then be glazed and fired, after which the participants will be able to collect the finished plates.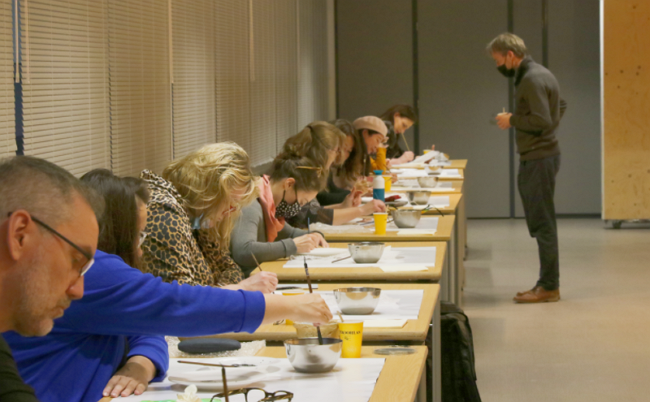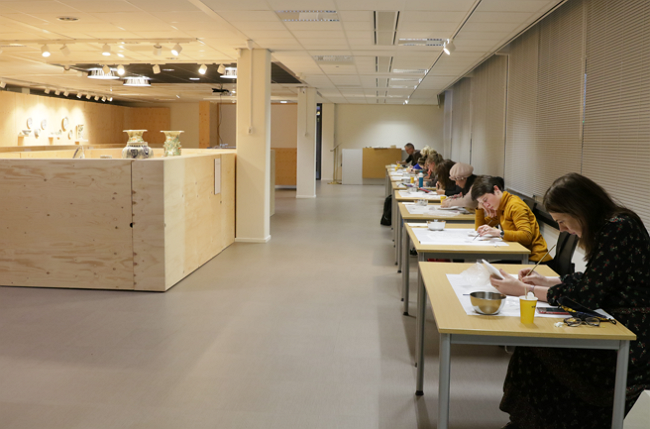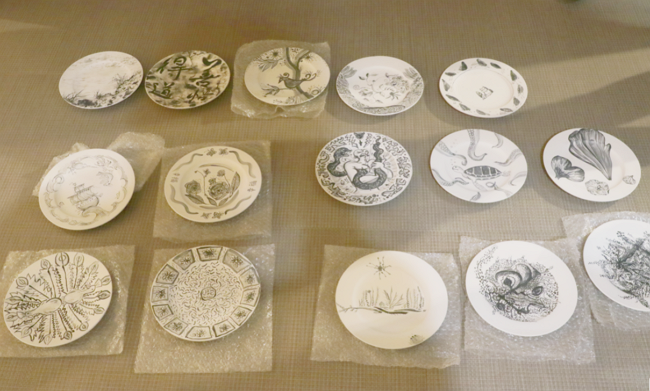 Notice to visitors: The ticket for the exhibition at China Cultural Center is free of charge, please kindly reserve your tickets via [email protected] The exhibition opens till 17th December 2021 on every Tuesday, Thursday and Friday from 1pm to 5pm.In line with the local government measures, you will need to show a coronavirus entry pass. This applies to everyone aged 13 and over. Please bring your coronavirus entry pass using the CoronaCheck app or a printout on paper. We will scan the QR code at the entrance.

Enjoy your visit!