After two years of standstill, Bloemencorso Bollenstreek is riding again and attracted a lot of visitors on 23rd April Saturday . The theme for this year is "Celebrating Memories", as 2022 marks the 75th anniversary of this grand event.

China Cultural Center Den Haag presented "Floats of Chinese Year of the Tiger " to celebrate the 50th anniversary of the establishment of diplomatic relations between China and the Kingdom of the Netherlands. With the floats covered by nearly 20,000 flowers, the first float is decorated with tiger figure as the core element, which stands for justice, bravery and majesty in Chinese culture, symbolizing that the haze of the pandemic will be dispelled and social life will be back on track; the second float shows the bright future of cultural and economic cooperation between China and the Netherlands: with the windmill symbolizing the Netherlands and the lantern symbolizing China are connected by a flower bridge.

Chinese Ambassador Tan Jian is invited to attend the brief opening ceremony held at the square by the sea in the seaside town Noordwijk.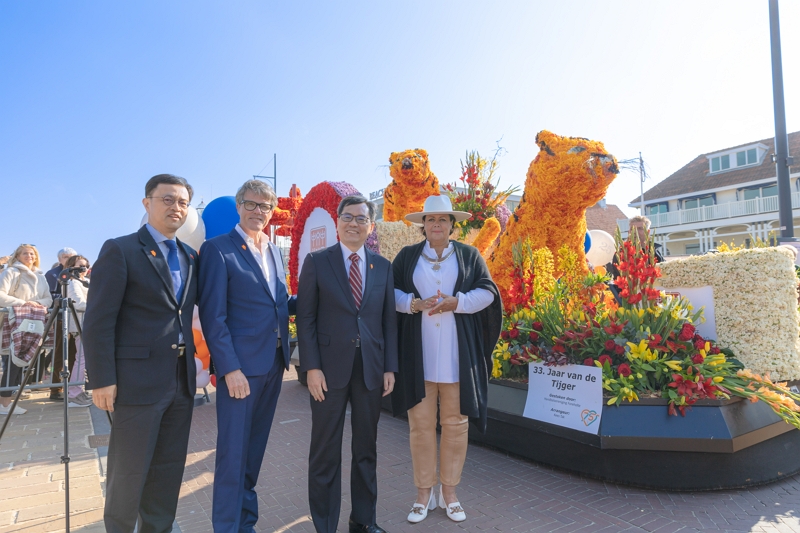 Ambassador Tan Jian, Major of Noordwijk Ms. Wendy, Cultural Attache Yu Jian, and Chairman of Bloemencorso Drs. Willem Heemskerk at the opening ceremony of Bloemencorso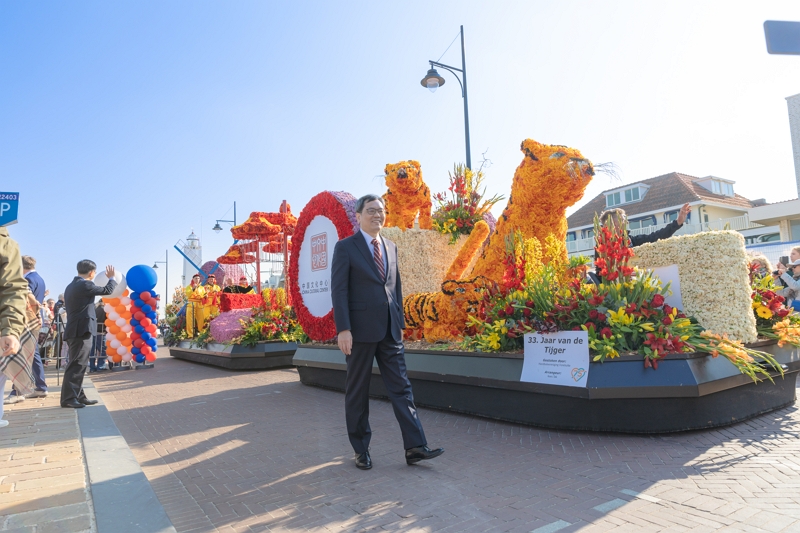 Ambassador Tan Jian with the float of "Year of the Tiger"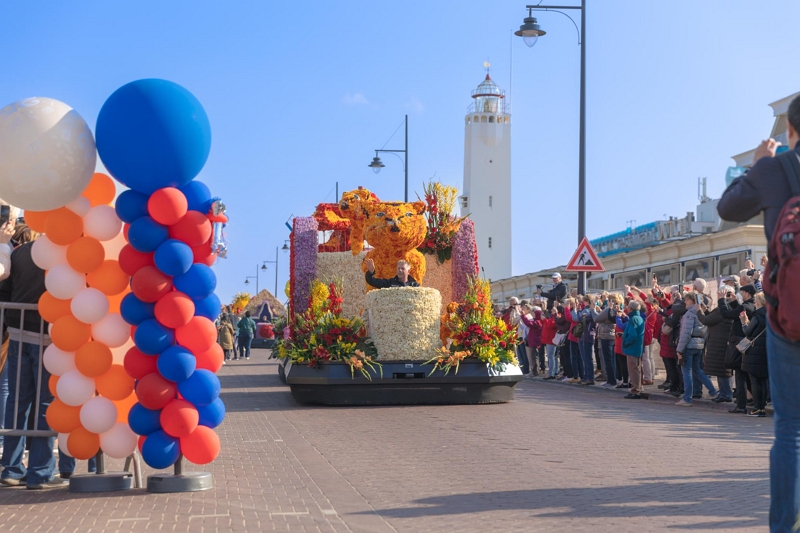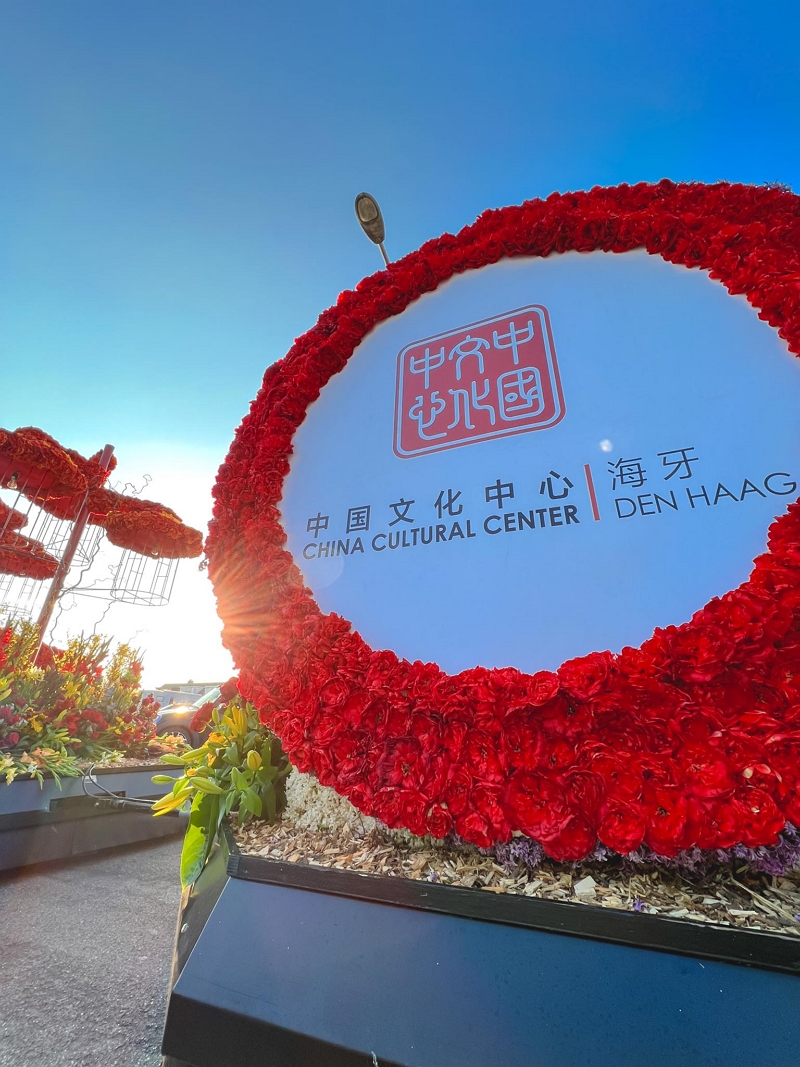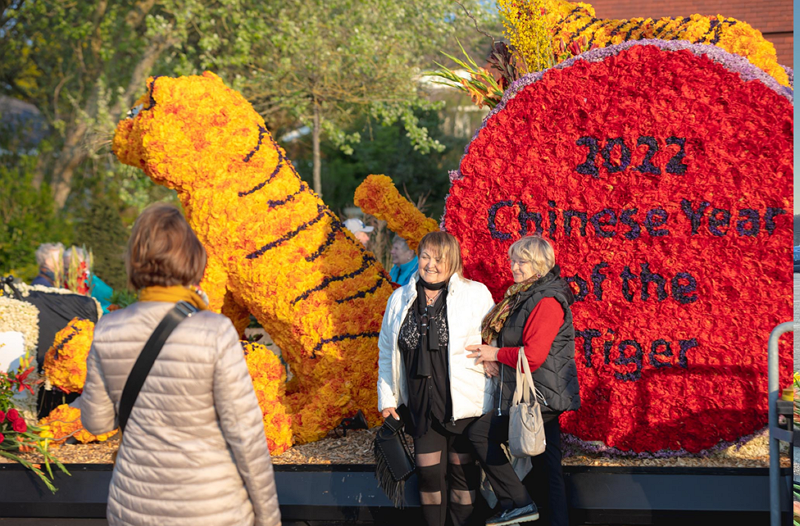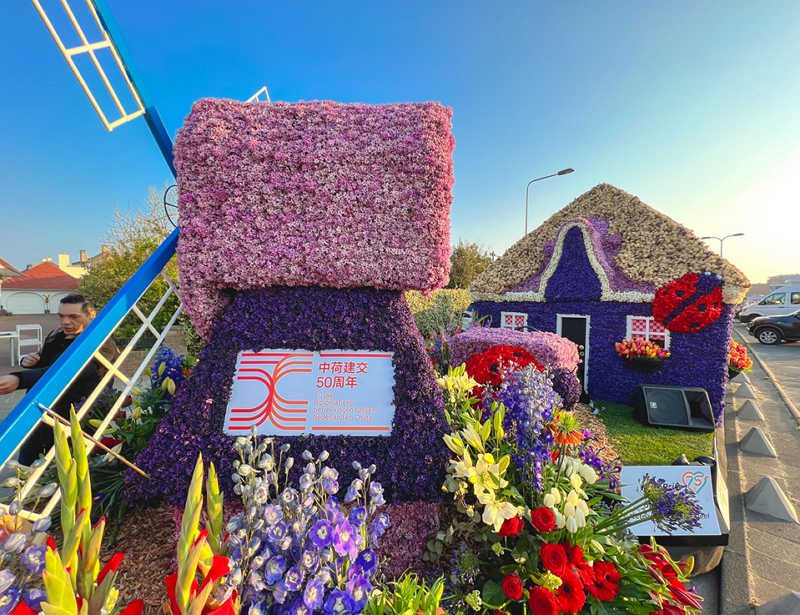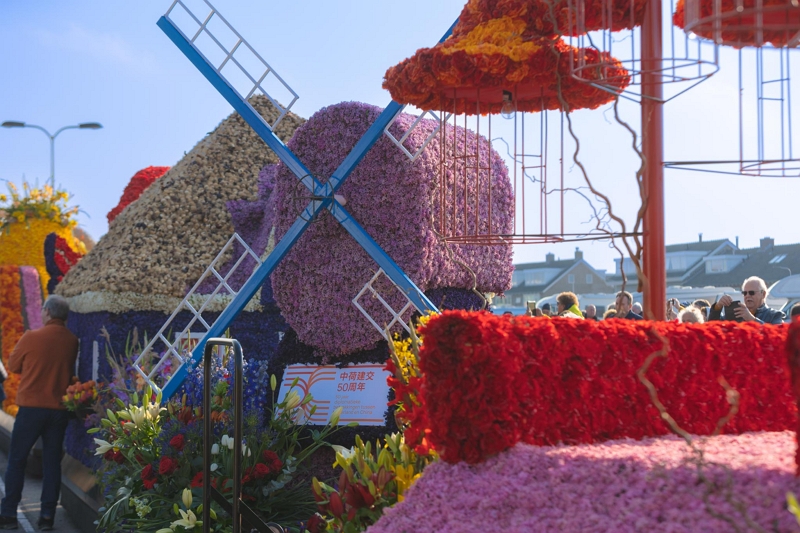 There are 20 floats participating in the parade this year. And floats of China Cultural Center Den Haag is the only one presented by an overseas institution. The float parade departed from Noordwijk in the morning of 23rd April and passed by Voorhout, Sassenheim, Lisse, Hillegom, Bennebroek, and Heemstede, in total seven cities. The floats made a short stop in the center of each city for visitors, and arrived at the end at 10 o'clock in the evening on Saturday in Haarlem. The journey was about 40 kilometers, which lasted 13 hours.