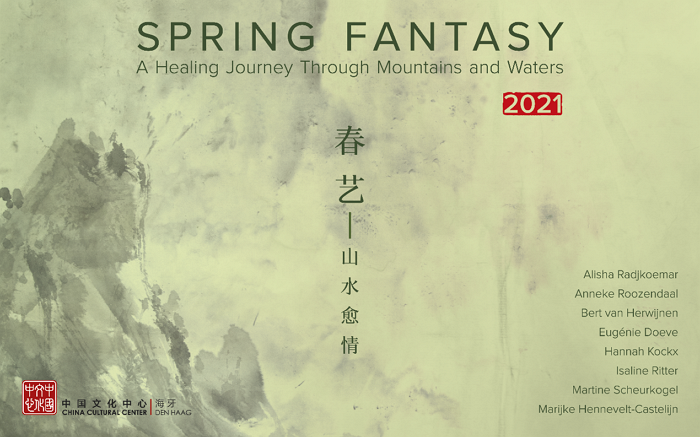 Spring Fantasy 2021:Foreword by Zhou Lesheng

On 29 September, Spring Fantasy 2021: A Healing Journey Through Mountains and Waters presented a special ink art workshop with exhibition curator Mr Zhou Lesheng, who introduced the gradual evolution of pictorial symbols into Chinese writing, from which the magnificent art of calligraphy and painting emerged. Afterwards, Mr Zhou demonstrated calligraphy and ink painting, giving an insightful interpretation of the important theory of "calligraphy and painting come from the same source (书画同源)". More than 20 art lovers from The Hague, Amsterdam and Rotterdam participated in the workshop and experimented with their own Chinese painting and calligraphy works.

Zhou Lesheng
Born in Shanghai in 1954, Mr. Zhou Lesheng studied classical Chinese ink painting techniques from an early age. In the 1970s and 1980s he studied ink painting in Shanghai and Tokyo, Japan. 1991-1999 he studied Western painting at the Vrije Kunstacademie in The Hague, before staying on as a teacher of classical Chinese painting for 10 years. 2005 to the present he has been a teacher at the Volksuniversiteit and from 2006 to 2011 he taught at the Academy of Culture and Art in Maassluis. From 2009 to 2013, Zhou Le Sheng worked at Atelier Brugman in Voorburg. Since 2013, he has had his own studio in The Hague. Since 2019, Zhou has been teaching an advanced workshop on Chinese painting and calligraphy for the Chinese Cultural Centre in The Hague. Zhou is also a member of the Pulchri Studio and Arti et Amicitiae.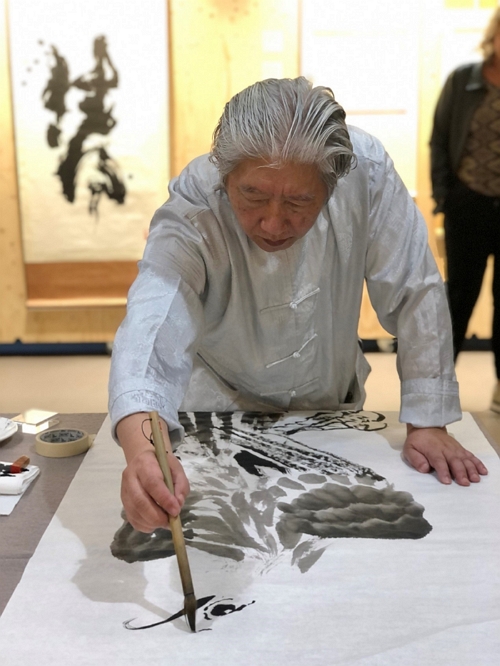 Mr. Zhou demonstrating ink painting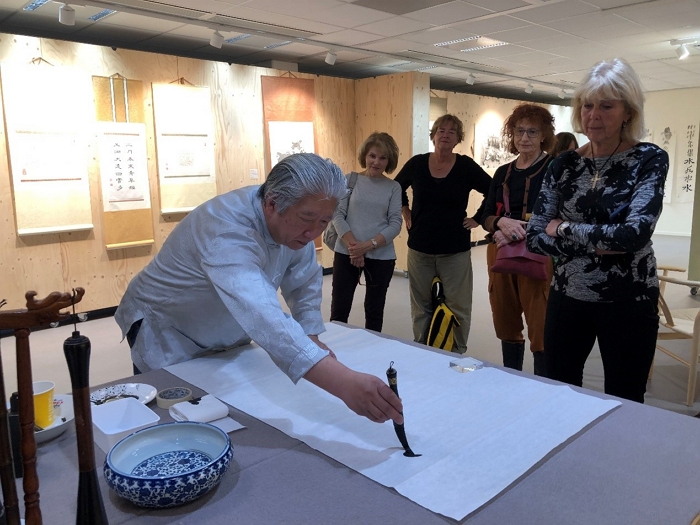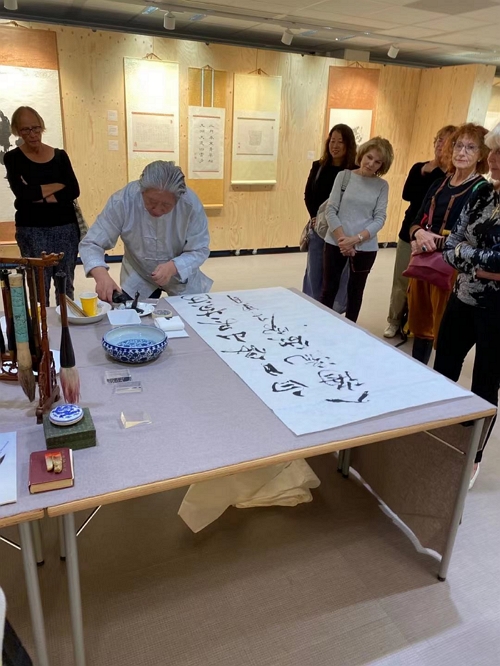 Mr. Zhou demonstrating calligraphy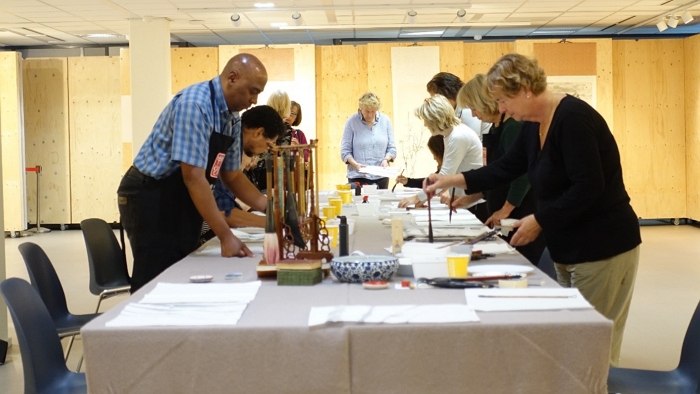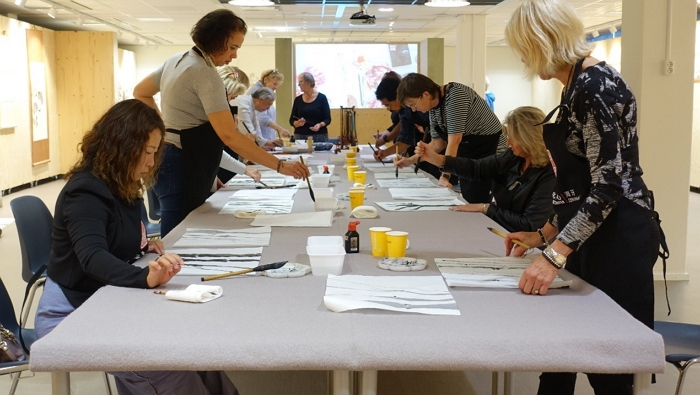 Experimenting with Chinese ink art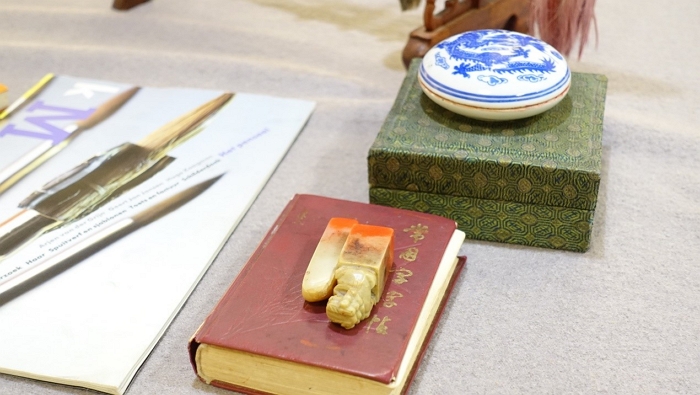 Traditional Chinese stamps