A Touch of Chinese Festive Red at Rotterdam Centraal
On February 1, the first day of the Year of the Tiger, China Cultural Center Den Haag unveiled a pop-up window display at Station Rotterdam Centraal with the theme of "Happy Spring Festival", featuring the design by Fenmei Hu, a Dutch Chinese artist and founder of Space101.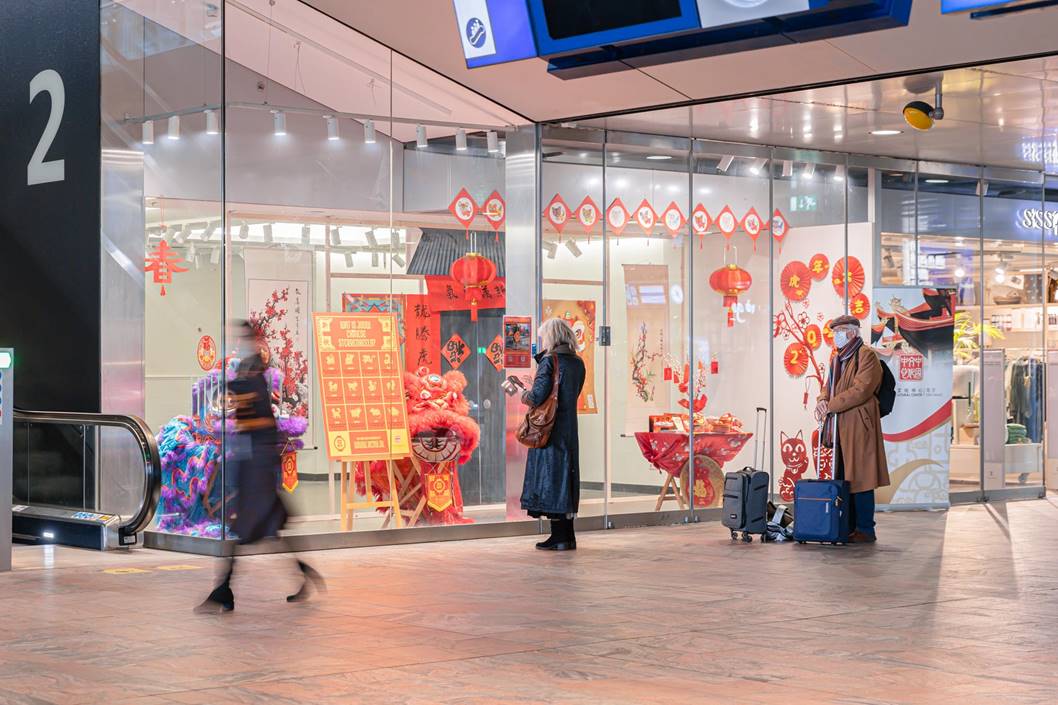 A taste of home

"A taste of home" is at the core of this window display, which will be available to visitors throughout the month of February. Chinese New Year couplets, handcrafted paper-cuts, drawings of cute tigers by children, and of course sweets full of new year flavors have added a warm festive touch to Rotterdam Central Station, which is very much needed during these often cold and windy days.

Today, we share a special collection of the moments when travelers from different cultural backgrounds, professions and age groups stopped for a bit during their journey, and take a wander in the colors of bright spring.