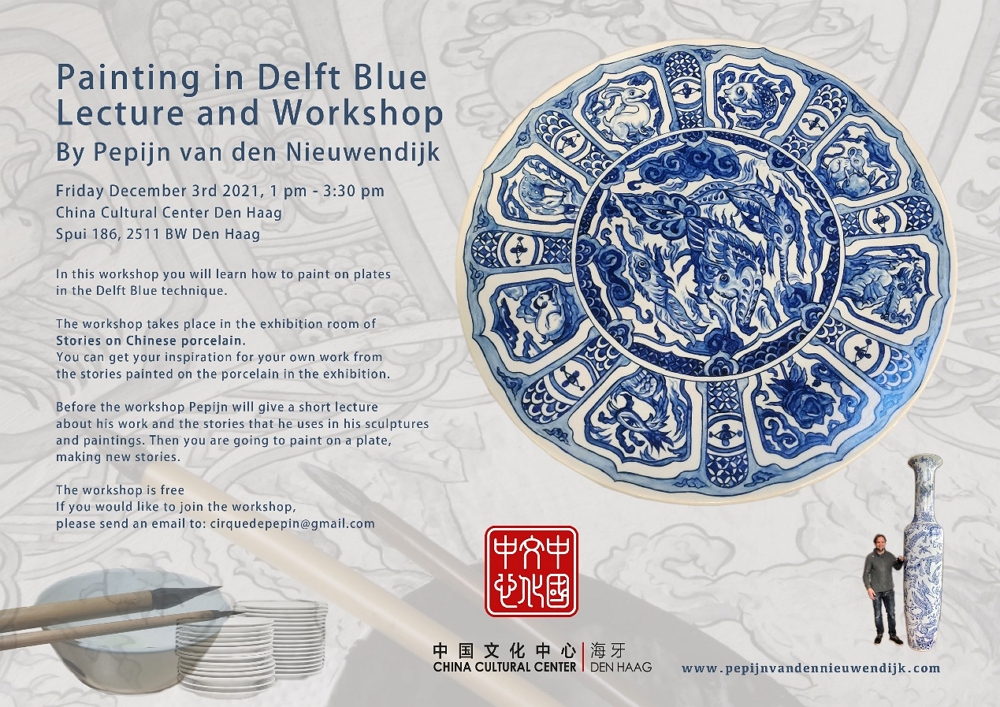 Thank you for your enthusiasm, this workshop is now fully booked.

In relation with the current exhibition Stories on Chinese Porcelain at China Cultural Center Den Haag, we are very excited to work with the ceramic artist Pepijn van den Nieuwendijk for a workshop featuring painting skills in Delft Blue, in which you are invited to paint on plates in the Delft Blue technique.

Delft pottery was inspired in the 17th century by the Chinese export porcelain that was brought to Europe by the VOC. People were very charmed by the oriental decoration, but it was especially very mysterious for the Dutch because they often did not know what was depicted. The Delft potters could not make porcelain because the technique was unknown. They applied a layer of white clay to the yellow ceramic to make it look like porcelain and painted in Cobalt blue on the surface.

In this workshop you will be inspired by what are displayed in the exhibition Stories on Chinese porcelain. You are going to paint on plates, making new stories, and you will mainly work with Chinese brushes. After the workshop, the plates are taken to the studio in Delft (De VAK) where a transparent glaze is applied. Then the plates are fired in the kiln. You can later pick up the plates at the studio in Delft.

The workshop is free of charge. The places are limited, if you are interested in taking part, please do not hesitate to reserve your place via [email protected].

About the Instructing Artist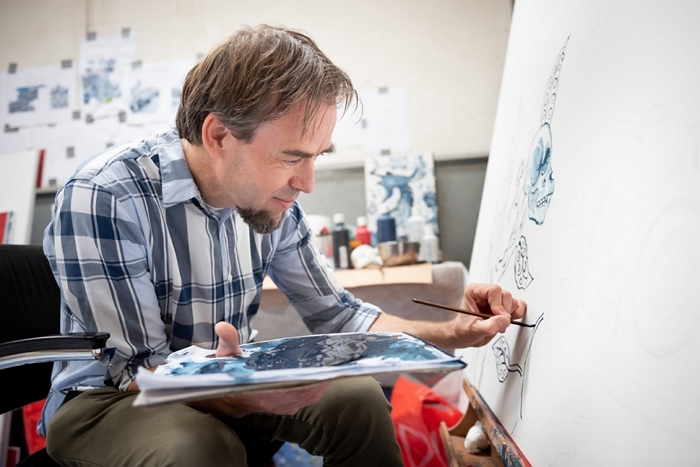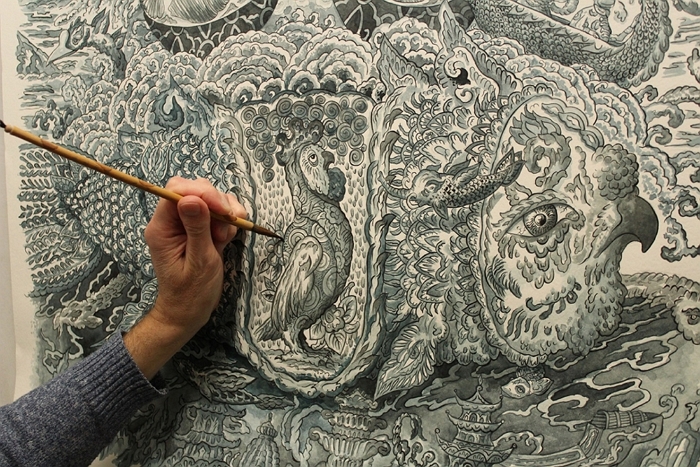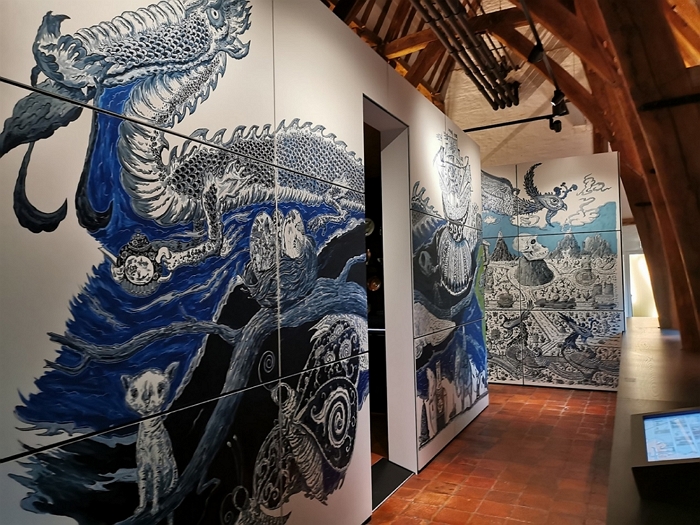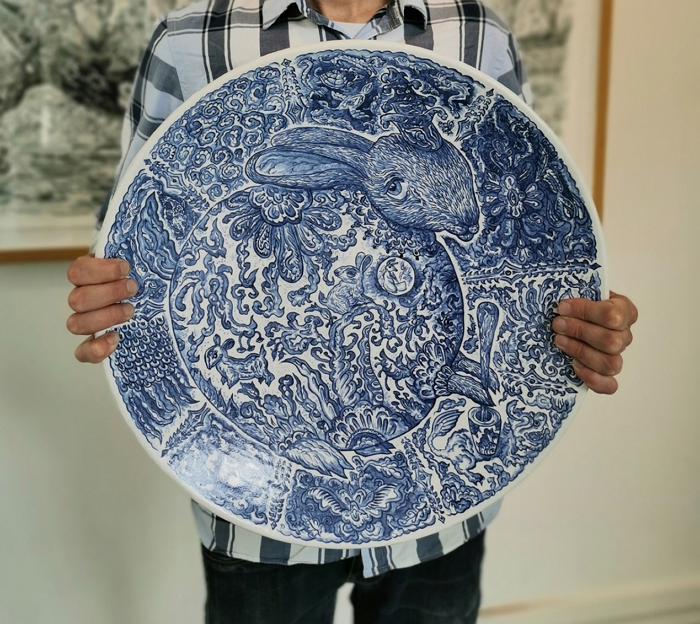 Pepijn has exhibited his intricate ceramic sculptures and paintings in solo exhibitions in The Netherlands, most recently he made murals for the Wonderkamers at Zeeuws Museum, Middelburg (2019). He has participated in many group shows in The Netherlands and abroad, notably at the 'The Blue Revolution Delft-Jingdezhen, 400 years exchange' show in Delft, Jingdezhen and Dongguan, China; GROW UPS, groupshow in The center for creative communications (CCC) in Shizuoka te Japan (2010) and Indigo Monster at La Lanta Fine Art, Bangkok, Thailand (2019). Public commissions include a relief for the Feijenoord Soccer Club (2009) in Rotterdam, and a monument in honor of the Dutch comic writer Marten Toonder Rotterdam (2002). Van den Nieuwendijk's work is in the collection of the San Bao museum, Jingdezhen, China, Heden Den Haag and in many private collections.